Davenport Historical Society
Docent-Led Historic Walking Tours
State of the Society Address 2022
President's Message
Can you believe it?  The Davenport Historical Museum has completed its second year!  Ever since May 2021, the Historical Society has brought quality exhibits and has educated many new residents on the overwhelming historical facts about our city.
The response from the Pioneers of Davenport who have participated with the "Front Porch Memories" has been wonderful and quite an eye-opener.  We are in the process of editing our first three sessions and hope to have them available soon. Memoires of the pioneers are important to us and part of preserving history.
Again, a special thanks to our partners, volunteers and visitors who have come by the museum.  Don't forget to come in to see the "Little Gallery" that features artists from the area around Davenport.
Freida Priest, President of DHS
Membership Invitation
Please join us.
Become a member of DHS.
Share artifacts or personal stories with DHS.
Volunteer time to the DHS & Museum.
Click Here For Membership Form
Mission Statement
The purpose of the Davenport Historical Society, Inc. (DHS) to preserve the city's history and share this heritage by contribut-ing to the records of the state of Florida and the United States of America in an effort that will embrace our past while working toward a brighter future for all of Davenport's citizens.
Did You Know?
DHS founded the
Citrus Label Tour.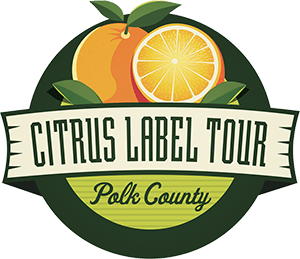 A Short History of the City of Davenport, Florida
Before 1883, in the center of Florida, on a ridge of rolling hills, crystal clear lakes and beautiful evergreen forests, a new town was about to be born. Two years earlier, most of the interior of Florida was swampy and not suitable for building homes. Friendly Seminole Indians still lived in the area. Hamilton Disston, a wealthy businessman from the north, bought four million acres of land from the government and dug canals from . . . Read More